Training as an industrial clerk
with additional qualification in international business management including foreign languages (m/f/d)
In order to be able to produce goods day and night, industrial companies constantly need raw materials, accessories, spare parts or, for example, new machines. As a prospective industrial clerk (m/f/d), you use logistics programs, for example, to determine what needs to be ordered and handle the entire purchasing process. Or you are responsible for sales and advise customers on product solutions. Depending on the task, you negotiate with customers and suppliers. Not only do you deal with numbers on a daily basis, but you also use the latest technology and software solutions. Knowledge of economics and accounting is particularly demanded in this profession. And a talent for languages is an advantage due to our foreign locations and global tasks.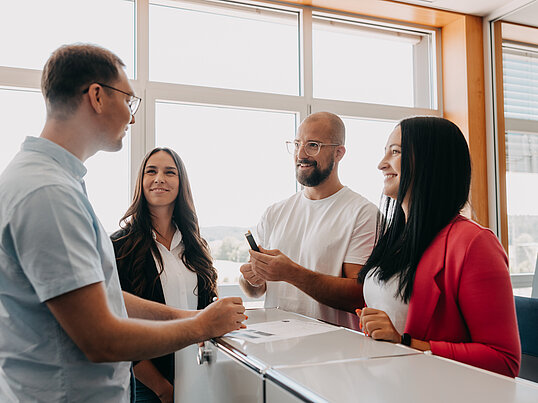 Hey! Do you still have questions? You can always contact our Human Resources department at
Email: personal@schwanog.com
Phone: 07721 9489 -33
START AT SCHWANOG!