13. March 2021
75 years of Schwanog – a look to the past!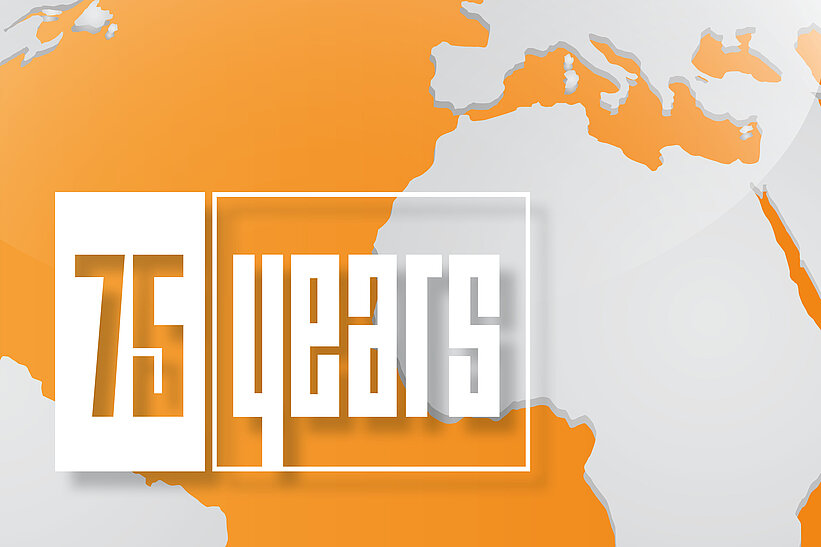 On a global success track:
Celebrating 75 years:
We are proud to have built a successful global company with a highly motivated team over 75 years. And of course, such an anniversary is reason enough to celebrate with customers and employees. However, in view of the current pandemic situation, we quickly decided to hold the celebrations for our anniversary next year instead.
75 years Schwanog – a look to the past.
Founded by Oscar Güntert in 1946, the first standard parts were produced according to DIN. Siegfried Güntert joined the company in 1954 and converted the production to precision turned parts in the middle of the 60s. Soon after, the portfolio was expanded to include measuring instruments, which meant that the market was served with three product groups: Mechanical engineering, Measurement technology and Carbide tools. The development of the first PWP change system in 1977 and considerable market success led to the strategic decision to split the companies. In 1987, Günter Präzisionstechnik was founded and focuses on the production of precision parts and assemblies.
With the arrival of Clemens Güntert as group sales manager in 1990, a new era began at Schwanog, which resulted in a focus on the core competence of tool changing systems. The considerable success confirmed this strategically courageous and important decision. Sales offices were soon opened in the USA and France, which were expanded to become manufacturing sites shortly afterwards in 2005 and 2007. In 2010, as part of the global expansion, we also headed to China with the opening of our own sales office, which has became the fourth manufacturing site in 2017.
Today, we continue to drive our international expansion in the market, which is always driven by innovative solutions, entrepreneurial courage and enthusiasm for change. But this continuous success over 75 years is primarily thanks to you, our valued customers. It is only thanks to your trust and partnership through all the economic ups and downs of these eras that we have been able to achieve this exciting and successful development. For this, a heartfelt thank you!