23. June 2020
Milling grooves with the Schwanog WEP Tooling System!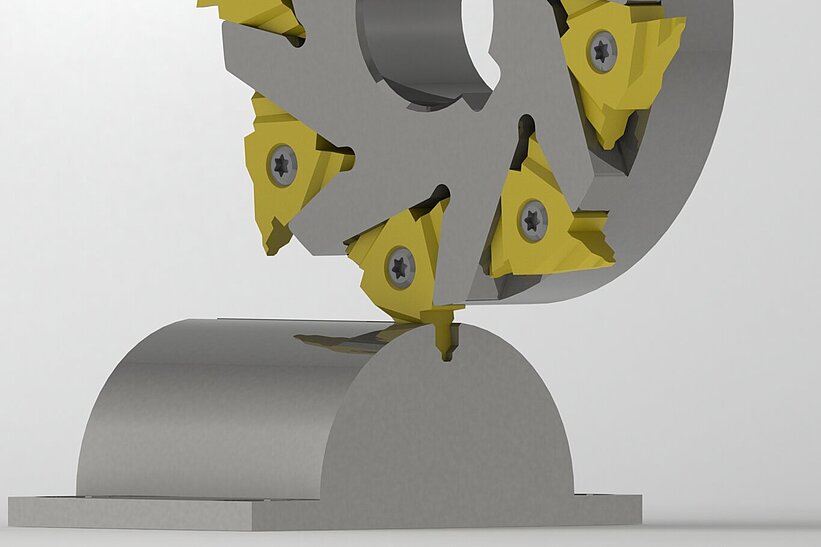 Milling of grooves is a typical application when machining precision parts. Solid carbide milling cutters are still used, although there are alternatives which significantly reduce both setup times and part costs.
Probably the best machining alternative is the Schwanog WEP tooling system with eight insertable tools, each tool carrying 3-cutting edges. The benefits are reduced setup times, lower coating costs, and elimination of the time consuming regrinding process.
No regrinding
I.e., the time-consuming regrinding of solid carbide milling cutters is completely eliminated.
Lower coating costs
Coating costs are significantly lower as only the insertable tools are coated and not the entire tool.
Lower setup costs
Once worn, the 3-edged tool is indexed or exchanged -the cutter body remains in calibrated position.
Maximum flexibility
The cutter body is universal, i.e. with new geometries, only the insertable tools are changed.
Significant cost reduction for family of parts
When manufacturing family of parts, setup times can be significantly reduced due to the universal cutter body.
Reduction of tool balancing times
Tool balancing already takes place directly in the 3D design phase and thus lowers the setup costs on the machine.
We can do both
Generally, we are able to manufacture standard as well as special milling cutter bodies
Take advantage of the enormous benefits Schwanog has to offer when milling grooves. We look forward to your challenges!