18. August 2021
Square shaft holder with internal cooling straight to the cutting edge!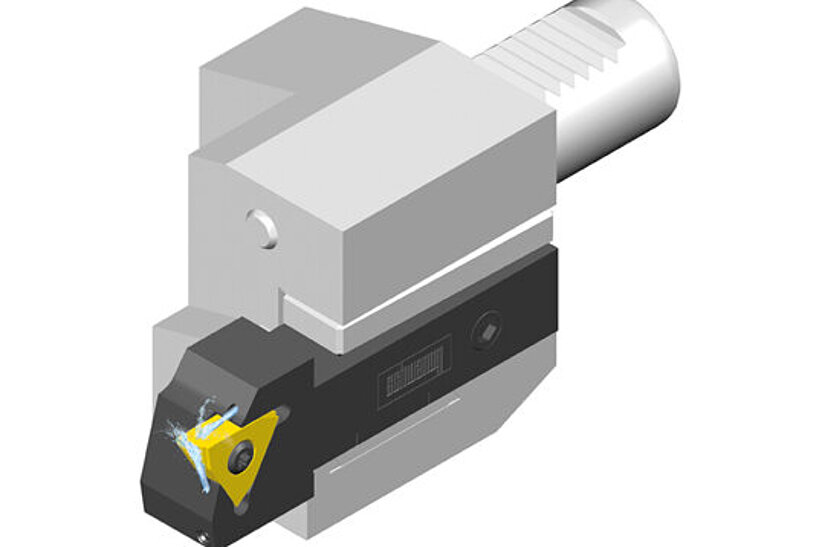 Schwanog has standardized square shaft holders with internal cooling for its PWP and WEP insert systems in VDI tool holders according to DIN69880 (VDI3425).
All basic bodies are designed with internal coolant straight to the cutting edge. The coolant is transferred via 3 connections, which are attached to the holder on the left, right and rear. Depending on the shaft size, the connection sizes M8x1, G1/8 or G1/4 are used. Square shaft dimensions are additionally designed with an IC transfer at the bottom of the holder via bore and slotted hole. The screw plugs included in the scope of delivery are used to seal the connections that are not required; sealing at the bottom of the holder is purely by contact pressure.
Internal coolant supply directly to the cutting edge
IC connections on the left, right, rear and bottom
Increase of tool life through targeted cooling
Improved chip flow
Short, compact tool and head lengths
Further information can be found in our catalog, which is now available as a PDF download.