03. November 2021
Indexable WEP insert, now available for cutting widths up to 16mm!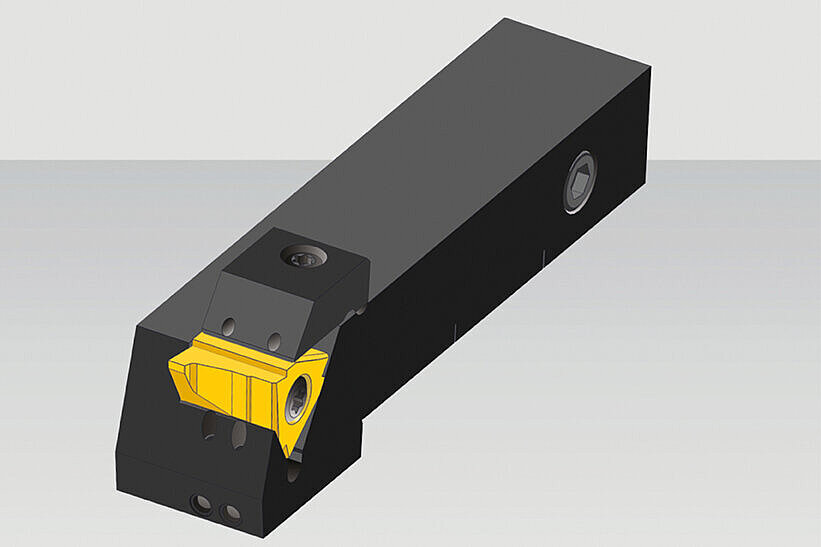 By targeted expansion of the OD grooving application of the 3-cutting edge WEP system, it is now possible to achieve cutting widths of up to 16 mm with a holder height of 20 mm and higher.

In addition to the previous clamping screw, the new clamping claw offers optimized stabilization to absorb the high cutting pressures. Moreover, all tool holders for the larger insert widths are supplied with internal coolant supply and optional connection options.
Advantages:
Unit cost reduction through expanded insert width of the WEP system
Increased stability by combination of clamping screw and clamping claw
More variable applications due to new tool holder heights of 20 mm and higher
All tool holders with internal coolant and optional connection options

Contact us – we will be glad to be at your service!