Training as a metal cutting machinist (m/f/d)
As a cutting machine operator (m/f/d) you manufacture precision components made of metal for technical products of all kinds. You set up eroding, turning, milling and grinding machines and modify CNC machine programs. You repeatedly check whether the dimensions and surface quality of the manufactured workpieces meet the specifications. If malfunctions occur, you determine their causes with the help of suitable test procedures and testing equipment and take immediate remedial action. You will also perform maintenance and inspection tasks on the machines. Manual dexterity and a grasp of craftsmanship and technology are very important in this vocation. Good knowledge of mathematics is required, for example, when calculating machine setting values.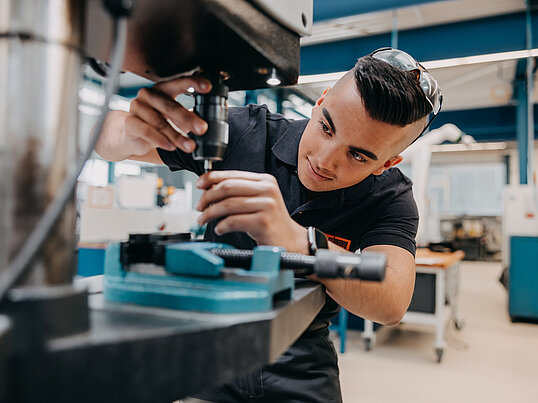 Hey! Do you still have questions? You can always contact our Human Resources department at
Email: personal@schwanog.com
Phone: 07721 9489 -33
START AT SCHWANOG!