08. June 2022
Congratulations to our apprentices!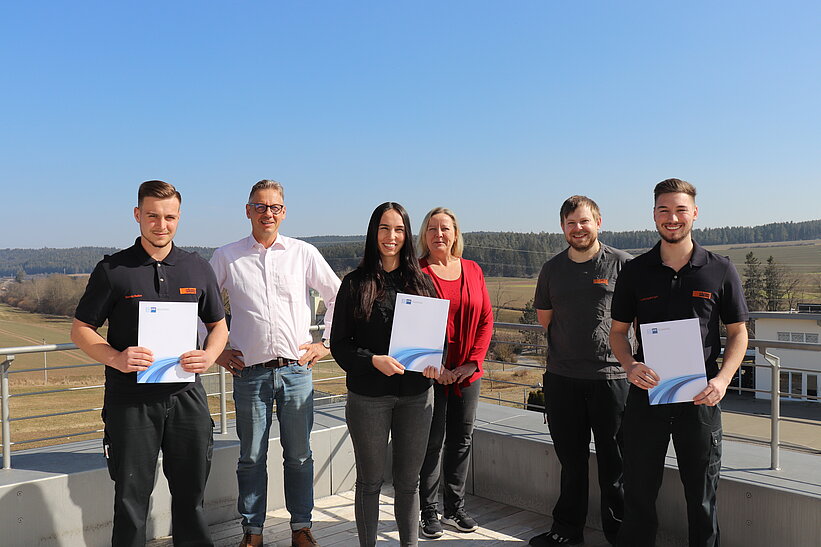 Three of our apprentices have successfully completed their apprenticeship with both pride and joy. We would like to briefly introduce these three young employees to you:
Lara Flaig is 20 years old. Having successfully passed the exam as an industrial clerk with an additional qualification in international business management, she will strengthen our team as a clerk in sales. When asked about her hobbies, Lara said that she likes to participate in sports, dancing, and likes to get together with her friends.
Dennis Deiter is also 20 years old. Following his 3½-year apprenticeship as a metal-cutting mechanic, he will work in the grinding department manufacturing form tools. During his free time, Dennis enjoys sports, especially playing soccer.
Nils Koenigsberg was also able to successfully complete his 3½ year apprenticeship as a metal- cutting mechanic. He will strengthen our milling department in the base holder production. During his free time, everything revolves around volleyball.
We wish all the best and much success in the new areas of responsibility!