15. November 2022
Honoring the 10-Year Jubilarians!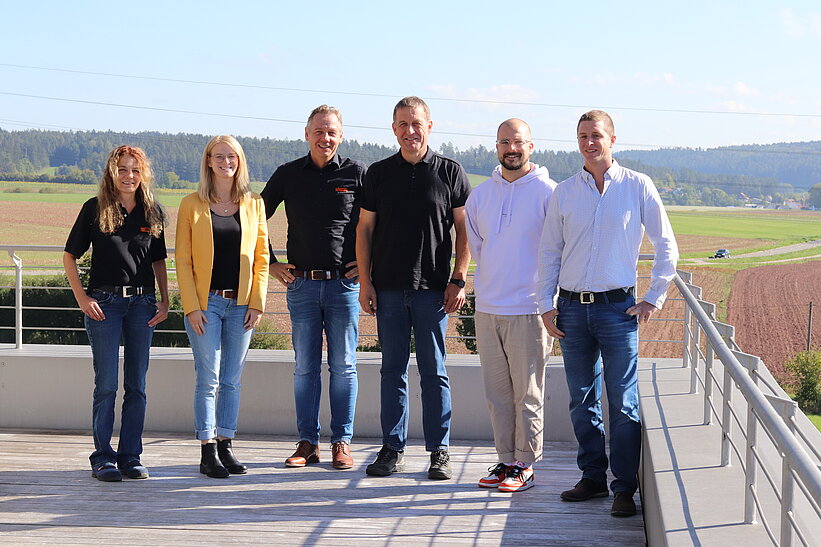 Celebration at Schwanog in Villingen-Schwenningen:
HONORING THE 10-YEAR JUBILARIANS!
With a small ceremony, Clemens Güntert thanked seven long-standing employees for their loyalty and performance. We would like to introduce the honored employees to you:
Karl-Joachim Dreßler: Process optimizer
After his apprenticeship as a toolmaker, Mr. Dreßler worked as a CNC milling operator in the production of individual parts. This was later followed by further training to become an industrial foreman. From there, he was initially responsible for AV support for product relocations abroad. He then worked for a turned parts manufacturer, where he was responsible for production control and AV. This was followed by employment as an application engineer with the grinding machine manufacturer Haas. For 10 years, Mr. Dreßler has now been responsible for the development and optimization of production processes at Schwanog. He enriches the entire team with his large and valuable wealth of experience and Schwanog can no longer be imagined without him!
Marco Rais: Design engineer
Marco Rais is 33 years old and started his career at Schwanog as a tool grinder on a Haas machine. After 6 years, he started further training to become a master craftsman, which he successfully completed. Today, Marco Rais works as a design engineer at Schwanog and is a valuable asset to the design team.
Andreas Kienzler: Design Manager
Andreas Kienzler is 34 years old. After his apprenticeship and work as an industrial mechanic, further training as a technician followed in 2010-2012. After six years working as a design engineer at Schwanog, he has been responsible for design management since 2018. With his technical know-how, Mr. Kienzler leads his 10-member team with enthusiasm and commitment.
Karolina Iwers: Controlling
After her apprenticeship, Karolina Iwers worked in purchasing at her training company. In 2011, she completed further training as a foreign language correspondent. After her first few years in the internal sales department at Schwanog, Karolina Iwers, now 35, continued her education to become a business economist and switched to controlling. As a real number cruncher, she always keeps an eye on all business factors!
Stefanie Springer: Design engineer
Stefanie Springer is 33 years old and initially completed an apprenticeship followed by employment as a cutting machine operator. Her further training as a technician enabled her to join Schwanog as a tool designer in 2012. Currently, Ms. Springer is on parental leave to devote herself entirely to her 1-year-old daughter.
Claudia Cengic: Assembly
At 49 years of age, Claudia Cengic is an experienced employee. After her training as a metalworker, she was responsible for incoming goods and quality control in her training company in mechanical engineering. After holding various positions, including in sales and purchasing, Claudia Cengic moved to Schwanog, initially in warehouse management and, since 2019, in assembly. With her prudent way of working, she has everything well under control.