24. February 2022
Modular System MSIK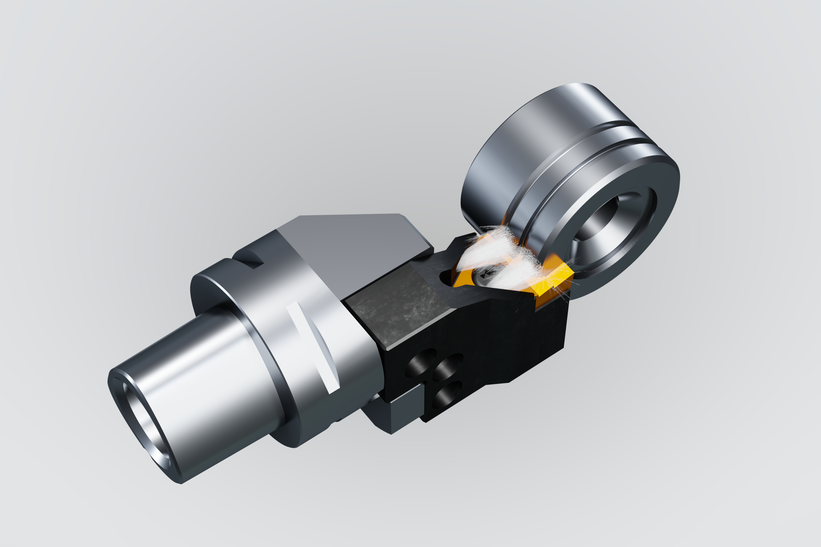 With our modular MSIK system we have developed an innovative solution.
Explanation of system:
On the base body, which is designed for the machines interface, different standardized cartridges for grooving can be used.
The interface to the cartridges is bolted to the side of the base body ensuring a stable and secure connection. Cartridges are available for the insertable WEP and PWP tooling systems, which are ground according to customers' drawings.
With the MSIK modular system, the coolant is supplied internally and directly to the cutting edge through the base body and cartridge, eliminating the need of external coolant lines.
Our team would be happy to assist you, just give us a call or email us your part drawing!
System highlights:
Interface - Base body:
Polygonal Capto ISO 26623 interface in sizes C3, C4, C5, C6 Available w. and w/o serration (w/o serration shorter OAL)
HSK-T63 (Turning standard) ISO12164 Available w. and w/o serration (w/o serration shorter OAL)
TS system ISO 26622 TS40,50,63
Base body available in r.-h and l.-h. versions, as well as a combination w. 2 cartridge seats:
R.-h. and l.-h. cartridges for insertable WEP and PWP tooling systems
Internal coolant supply directly to the cutting edge through base body and cartridge
Customer specific versions available upon request