20. April 2023
Welcome at TAJMAC-ZPS Customer Days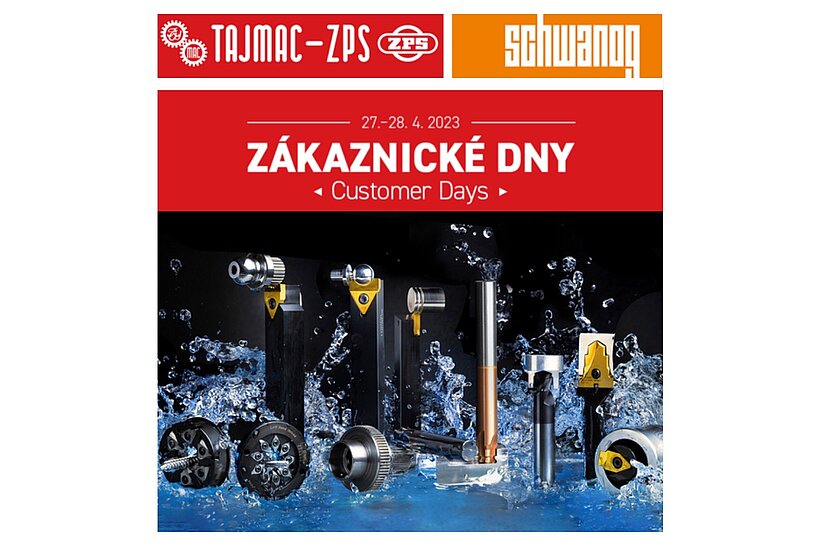 On the occasion of TAJMAC-ZPS Customer Days, which will be held in Zlín on April 27 and 28, 2023, we cordially invite you to visit our booth.
TAJMAC-ZPS is one of the leading companies in the industry with more than 700 employees and 62 corporate offices worldwide. The customer days are an excellent opportunity for visitors from the professional public to be expertly and competently introduced to the secrets of machine and tool technology. This year, our customers can also look forward to a number of tried and tested demonstrations of Schwanog systems.
Take advantage of the possibilities of our technical solutions and significantly increase your productivity.
Together with TAJMAC-ZPS, we look forward to your visit to the Customer Days in Zlín.
Your Schwanog- Team